Common Ground | Rela...
Common Ground | Relationship Workshop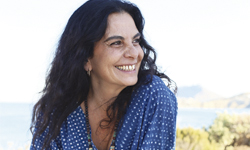 Common Ground | Relationship Workshop
Date:
Aug 05 - Aug 05, 2017
Price:
35€
30€ for locals

Accommodation Details
The participants of Tao's special events are offered special rates in family hotels in the near-by village of Ambelas. You can see the various options in this link.
For hotel booking, car/scooter reservations and registration to each of the events, please contact us through the More Info button above.
Common Ground with Orly Doctori (Ujallah) is a special relationship session for men, women and couples. Through this workshop participants will see how they communicate with the opposite gender, how to overcome old behavior patterns and how to become honest and true in the meeting with the other gender, being this your partner, or not.
Saturday, August 5, 19:00-22:00
More about Orly Doctori (Ujallah)
More about Common Ground:
We all have a natural desire to feel and to be connected. Initially we start with the primal desire to have a physical connection. This desire evolves and turns into a mature desire to share in deep intimacy, through and beyond the physical one. This intimacy means relationship that meets our needs and our partner needs – physical, emotional, mental and spiritual – with no fear or shame, taking the relationship to a new stage.
There is no quick answer to the question how to get there. It is a journey of discovering your mature self and finding deeper ways to love and to be loved. Common Ground offers a process of growth both for yourself and for your partner, simultaneously.
The workshop will focus on the following:
* exploring the nature of female and male qualities
* learning the language of effective communication between the two
* creating an intimate space of self-expression in relationships
* resolving conflicts with positive communication
* creating common ground and mutual values
* interacting and thriving together without dependency
More about Orly Doctori (Ujallah)
Transformation & Self Growth series with Orly
Beyond Femininity Women Retreat with Orly
Therapists Intensive with Orly