Saturdays With Orly ...
Saturdays With Orly | Tools for Self Growth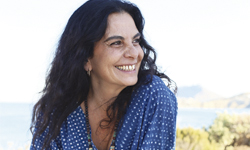 Saturdays With Orly | Tools for Self Growth
Date:
Jun 10 - Oct 06, 2017
Price:
35€ per session
30€ for locals; 15% discount if registering for more than 2 sessions

Accommodation Details
The participants of any of the events of The Transformation Series retreat are offered special rates in family hotels in the near-by village of Ambelas. You can see the various options in this link.
For hotel booking, car/scooter reservations and registration to each of the events, please contact us through the More Info button above.
Transformation is a series of evening sessions with Orly Doctori (Ujallah), presenting practical tools for change and self growth.
Personal transformation and growth is what we all look for. We usually call it happiness, we try to reach it yet it eludes us. One main reason is the blurry way in which we approach it: we are un-clear about what we want and what is bothering us, we pursue what we don't really need and we don't take the right and simple action needed. The Transformation series is about putting an order into this process and offering practical tools for a happy transformation.
DATES
All sessions will take place on Saturday evenings, 19:00-22:00
SERIES #1
June 10, 17, 24
July  15, 22
SERIES #2
Sept 2, 16, 30
Each of the events can be attended separately.
TOPICS
Clarity: What are the facts? What is the actual situation? Not what we want the facts to be, not what we feel about them.
Trust: What do i trust – results? others? myself?; is trust a belief? means for an end? knowledge?
Authenticity: What do I really want? What do I really need? Not my fantasy, my intuitive will.
Action: I know what I want but what can I do about it? How can I do it? How do I turn it into reality?
Meditation: What is it? What does it mean? What do I do in meditation and how do I practice it?
Beyond Femininity Women Retreat with Orly
Common Ground Relationship Retreat with Orly
Therapists Intensive with Orly