Musicians performing in the Happening
Musicians performing in the Happening
JAMIE CATTO
Creator, Producer / Director of the multi-award winning global 1 Giant Leap films and albums and founder member of Faithless is now leading uniquely transformative workshops and one-on-one sessions. Drawing from the richly diverse wisdom, techniques and processes he has encountered during his ground-breaking filming, recording, philosophy voyages across all 5 continents, he is weaving these creative techniques and exercises to spark both Professional and Personal breakthroughs.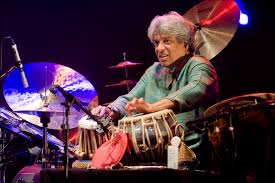 TRILOK GURTU
Born in Mumbai, India on 30 October 1951 is an Indian percussionist and composer, whose work has blended the music of his homeland with jazz fusion, world music and other genres.
He has released his own albums and has collaborated with many artists, including Terje Rypdal, Gary Moore, John McLaughlin, Jan Garbarek, Joe Zawinul, Bill Laswell, Maria João & Mário Laginha, and Robert Miles.
Some of the unusual aspects of Gurtu's drum playing include playing, without a drum stool, in a half-kneeling position on the floor, and use of an unconventional kick drum that resembles a large drum head with a kick-pedal, and a mix of tablas and western drums. Gurtu's unique percussion signature involves dipping cymbals and strings of shells into a bucket of water to create a shimmering effect.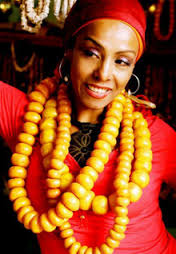 ZAP MAMA
Zap Mama is the music act of Belgian artist Marie Daulne. Zap Mama sings polyphonic and Afro-Pop music; a harmonic music with a mixture of infused African vocal techniques, Urban, Hip-Hop with emphasis on voice. The worldwide success of Zap Mama, and an ensemble of female polyphonic singers, inspired influences in American Hip Hop, Nu-Soul, Jazz and elements of Pop. The evolving musical compositions created a diverse band of singers and musicians for Zap Mama.
    DUNCAN BRIDGEMAN
Duncan Bridgeman is a composer, musician and music producer who has played, produced and created music of various genres for over twenty years.  On meeting Jamie Catto (founder member of the band Faithless) the two embarked on a multimedia, multi-cultural project, 1 Giant Leap, which explores the complexities of human nature as well as the oneness that binds us together.  The project includes a TV series, film and album, and the sequel, 1 Giant Leap 2, is soon to be released.
DAVE RANDALL
Dave Randall is a guitarist, producer and composer. He has contributed to multi-million selling albums by Grammy Award winning artist Dido and has toured the world a number of times performing with UK dance act Faithless. His own critically acclaimed albums released under the name Slovo feature international collaborations with artists including Iceland's Emiliana Torrini, West Africa's Maezah and US jazz legend Max Roach.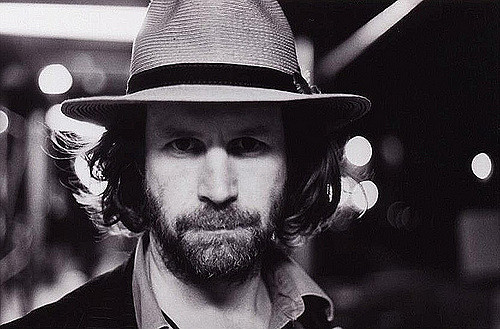 LIAM O'MAONLAI
Liam o Maonlai's musical foundation is roots . Primarily his native Irish roots . 'When you strip away production and instrumentation and leave the voice you get a strong sense of how we are all connected . I thrive on this'. He made a name for himself working with the band Hothouse Flowers with whom he continues to create and perform . He has a traditional band called Ré and has started working with a new world music collective called The Five Volcanos.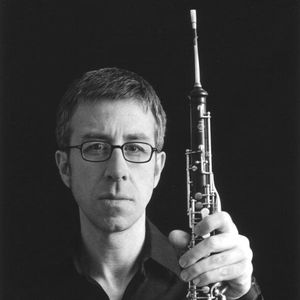 RENAUD PION
Renaud-Gabriel Pion is a composer, multi-instrumentalist and improvisational musician. Classically trained but also largely self-taught, he plays bass clarinet, Turkish clarinet, saxophones, bass flute, English horn, e.w.i (electronic woodwind) and piano. He currently divides his time between Paris and Berlin. He studied the clarinet, saxophone and English horn with Norbert Bourdon and Guy Bordier in France, and with Alexandra Knoll in New York.
RGP is strongly influenced by the non-tempered and modal music of the East (Turkey, Iran, Armenia, Ethiopia, India). He writes and performs with his contemporary trio Solaris/Солярис (minimalist jazz) and his noise-dubstep duo Atonalist.