Thai Yoga Therapy To...
Thai Yoga Therapy Tools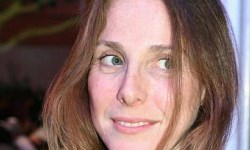 Date:
Jun 24 - Jun 26, 2022
Price:
350€
for 3-day workshop, including Tao's morning Meditation & Yoga

Accommodation Details
The participants of the Thai Yoga Therapy Tools workshop, are offered special rates in family hotels in the nearby sea-side village of Ambelas.
For details and reservations, please contact us through the More Info button above.
Thai Yoga Therapy Tools is a 3-day workshop with Sharon Hila Stern, introducing principles and basic techniques of Thai Yoga Therapy.
Thai Yoga Therapy combines Thai massage principles, Acupressure points and Yoga postures, used for deep tissue healing and for enhancing physical wellness. The workshop is meant for therapists and teachers – Yoga, Pilates, Feldenkrais, fitness trainers and so on – offering additional tools for common issues, from lower back pains to tight sour hamstrings.
The 10-hrs workshop is built of three sessions, 11:30-15:00, and will include teaching, practicing, a bit of Yoga and meditation. The workshop tuition includes participation in Tao's morning Meditation & Yoga.
For more info & registration, please contact us or click the More info button on the right side of the page.
Self Lab Yoga Retreat with Sharon