Autumn Yoga Vacation
Autumn Yoga Vacation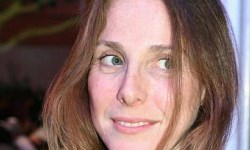 Date:
Oct 06 - Oct 10, 2020
Price:
price info in teachers publication
Autumn Yoga Vacation is offered in a package that includes the workshop, 4-night accommodation in family hotels in the near-by village of Ambelas and daily brunch & dinner.
For price & packages details please check the retreat page on Sharon' website or contact Sharon:
Tao's Center is hosting Sharon Hila Stern for her Autumn Yoga Vacation.
The retreat sessions include practice of meditation, Asanas and Pranayama, discussing theory and philosophy, experiencing and being. The retreat daily schedule consists of morning & afternoon sessions followed by brunch & dinner, and mid-day magical Island-time.
Sharon Hila Stern started practicing yoga in 1998. She is a a certified yoga instructor since 2006 by several TT courses in New York, India & Israel. Currently she teaches classes & workshops in Israel and Europe.
For full info about the retreat please check the retreat page on Sharon' website or contact Sharon:
More about Sharon Hila Stern on her website