Buddhist Teaching & ...
Buddhist Teaching & Meditation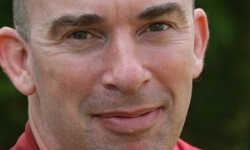 Buddhist Teaching & Meditation
Date:
Oct 30 - Nov 01, 2020
Price:
150€
for 3-day teaching and daily lunch. The price is recommended Dana

Accommodation Details
The participants of the Buddhist Teachings and Meditation retreat are offered special rates in family hotels in the near-by village of Ambelas.
For questions and reservations, please contact us through the More Info button above.
Tao's Center is happy to offer a 3-day Buddhist Teaching & Guided Meditation Retreat, closing our Workshops and Retreats program for 2020.
"When I talk about dharma I'm not talking about leaving everything behind. I simply mean integrating a higher level of awareness into our everyday lives. Whether it is eating or doing business or going about our day, we should constantly check the intentions of our body, speech and mind."
Dalai Lama
The 3-day retreat will present the basic principles of the Buddhist way, focusing on how to apply them in our everyday life, as this is often the missing link for many of us on our self-growth path. It will offer practical tools and methods to watch and change our mind, enhancing clarity, positivity and compassion.
The retreat daily schedule will be as follows:
10:00-14:00 Teaching & practice
14:00 Lunch
15:00-17:00 Teaching & practice
The retreat price – 150€ – is recommended Dana (pay as you can) and is meant to cover the retreat expenses and support teachings & projects that spread the Buddhist view for the benefit of all sentient beings.
Ven. Robina Courtin Buddhist Teaching | Tao's 2012
Ven. Robina Courtin Buddhist Teaching | Tao's 2015