Yoga & Meditation Re...
Yoga & Meditation Retreat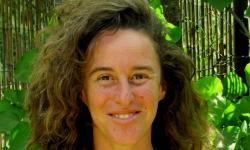 Yoga & Meditation Retreat
Date:
Sep 08 - Sep 12, 2023
Price:
price info in teachers publication
The Yoga and Meditation Retreat is offered in a package that includes the workshop, 4-night accommodation in family hotels in the nearby sea-side village of Ambelas and daily brunch & dinner.
For full info about the retreat and for registration please check the retreat page on Roni's website or contact Roni:
Tao's Center is hosting Roni Friedman for her Vinyasa Yoga & Meditation retreat.
The retreat sessions offer a practice of Vinyasa Flow, meditation, breath and philosophy of yoga. In between, participants will have free time to explore the serene and beautiful surroundings of the island of Paros.
The 4-day retreat schedule offers daily morning & afternoon sessions, brunch and dinner, along with free island time. Check this link for a detailed schedule.
Roni Friedman guides international Yoga and Meditation retreats, focusing on bringing awareness to daily life. She is leading Yoga Teacher's Trainings and is a prominent figure in the Israeli yoga world.
For full info about the retreat and for registration please check the retreat page on Roni's website or contact Roni:
More about Roni Friedman on her website