Selected Workshops | 2023
Selected Workshops | 2023
Tao's Center (Paros Island, Greece) is happy to present its selected workshops for 2023.
Follow the links below, choose those that echo for you and contact us, or write to:
For the full list of workshops check our 2023 PROGRAM LIST.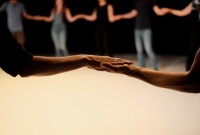 April 7 – 11
MOVEMENT AS THERAPY
Ilanit Tadmor
Demonstrating the use of movement as a tool
in therapy process, stimulating awareness and thus
enhancing both physical and mental healing.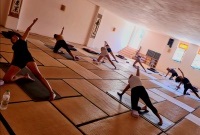 May 11 – 14
ALIGNMENT YOGA RETREAT
Sharon Hila Stern
4-day series of morning sessions, practicing principles
that can be taken from the mat and into daily life:
softening, rooting, balancing, aligning and more.
June 6 – 10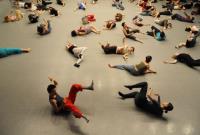 GAGA & YOGA
Ouvi Lifshitz & Ohad Fishof
Two methods – the ancient Yoga and Ohad Naharin' Gaga –
that use movement to create awareness, enhance flow
and strengthen the connection to our joyful nature.
June 14 – 18

BEING HUMAN
Orly Doctori
Self-growth process of awakening and healing,
becoming more aware, less conditioned and more connected
to our natural ability to come from love.
THE KUNDALINI BREATH SERIES
Alexandra Basantpal
Explore the ecstatic elements of the Kundalini Yoga practice
through its use of breath, the core element
of every awareness practice.
September 19 – 23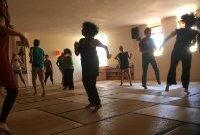 OPEN FLOOR DANCE RETREAT
Rivi Diamond
Take a break from your routines , deadlines, duties, doings
and over-doings, and free yourself into moving and dancing.
Suitable for anyone who can move and able to feel joy.
September 28 – October 2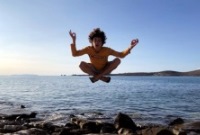 MOVEMENT & MINDFULNESS
Ilanit Tadmor & Nimrod Oren
Practicing awareness through the body and through movement,
creating a meditative space and bringing attention
to the present moment.
October 2 – 8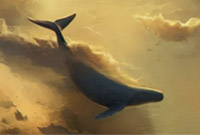 WILD ROOT VOCAL JOURNEY
Amit Carmeli
Experience your being by using your voice and your conscious
breath, connecting to the natural You, in a powerful journey
of healing and self-expression.
For the full list of workshops & retreats check Tao's Center ALL PROGRAM LIST 2023.