Island Dance Retreat...
Island Dance Retreat | Open Floor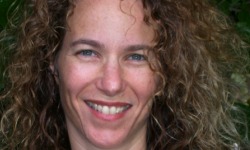 Island Dance Retreat | Open Floor
Date:
Sep 15 - Sep 19, 2021
Price:
725€
for 5-day workshop, 5-night shared accommodation, 5-day shared car and daily breakfast & lunch; discount for repeaters

Packages Details
Island Dance Retreat is offered in a package that includes the workshop, 5-night accommodation in the near-by village of Ambelas, 5-day shared car and daily breakfast & lunch.
725€ for sharing a room; 800€ for staying alone
For more details & registration please contact us through the 'More Info' button above.
Tao's Center is happy to host Rivi Diamond for her annual Island Dance Retreat, an Open Floor Workshop.
End of summer on a beautiful Greek island, in a gorgeous, spacious dance studio, in a serene retreat center overlooking the sea… That's where we will gather and meet on the dance floor to take a much needed break from our routine tasks, deadlines, duties, doing and over-doing.
​​This Open Floor workshop is suitable for anyone who wishes to dance, move and be moved, regardless of age, shape or prior experience.
The retreat schedule includes morning and afternoon/evening sessions, breakfast & lunch. Check the detailed schedule on the bottom of this page.
For more info about the retreat please check the retreat page on Rivi's website or contact:
Sagit: sagitooo@walla.com
Tao's: taos@taos-greece.com
More about the workshop:
In the beautiful setting of Tao's Center meditation hall and Paros Island, we will take our time, catch our breath and find our authentic dance, whether it be big or small, gentle or wild. Through movement and dance, we will refresh, recuperate, recharge and rejoice. We will open our attention and listen deeply for what it is we need for ourselves, and feed and nourish whatever we are hungry for. That hunger might be for: solitude – dancing solo; connection with others, allowing ourselves to inspire and be inspired by fellow dancers; and/or connection with spirit. We will find our balance and return to our center so that we can live our lives with an awake body, open heart, peaceful mind and joyful soul.
Read more about Open Floor movement practice
Pictures from 2013 Island Dance Retreat with Rivi
Participants share their experience (in Hebrew..)