The Ring
The Ring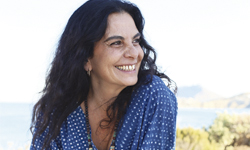 Date:
Apr 02 - Oct 27, 2018
Price:
15€
Please check the Weekly Schedule closer to your arrival date

The Ring is a sharing circle; one of the simplest and most ancient traditions for personal development and collective growth.
Our resident teacher Orly Doctori leads it with mindfulness using a phrase, story or a word. The participants are invited to go within and sense what comes up at this time; feelings, thoughts, questions or beliefs. Check some of the stories here.
It is a space of meditation; a chance to meet yourself and share with others in a safe environment, free of judgment and open to all, keeping the practice of awareness and mindfulness.