Intuitive Painting R...
Intuitive Painting Retreat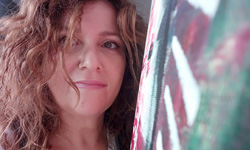 Intuitive Painting Retreat
Date:
Sep 02 - Sep 06, 2023
Price:
price info in teachers publication
Intuitive Painting Retreat is offered in a package that includes the workshop, 5-night accommodation in family hotels in the near-by village of Ambelas, shared cars and daily breakfast & lunch.
For packages detail & registration please contact Roni: studio.marhot@gmail.com
Tao's is hosting Roni Tahor for her Intuitive Painting Retreat.
The 4-day retreat is based on the principle that creativity will flourish from a non-judgmental place, with no need for a final product. The retreat is given in Hebrew & English (painting is not lingual..).
The retreat daily schedule includes indoors & outdoors painting sessions, breakfast & lunch and free time to enjoy the beautiful Island of Paros. Check this link for detailed schedule.
Roni Tahor is an artist and has been teaching for many years, individuals and groups, facilitating workshops in Israel and overseas.
For full info about the retreat please contact Roni:
More about Roni on her Teacher Page