Wild Root Vocal Jour...
Wild Root Vocal Journey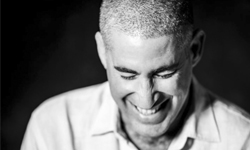 Date:
Jul 24 - Jul 26, 2020
Price:
480€
for 3-day workshop, 4-night shared accommodation and daily lunch; 10% discount for locals / repeaters

Packages Details
The Wild Root Vocal Journey workshop is offered in a package that includes the workshop, 4-night accommodation in family hotels in the near-by village of Ambelas and daily lunch.
480€ for sharing a room; 580€ for staying alone
500€ for sharing a room; 620€ for staying alone
600€ for sharing a room; 860€ for staying alone
780€ for sharing a unit; 1,220€ for staying alone
Workshop and meals-alone Price (without accommodation): 370€
10% discount for locals / repeaters
For more details, registration & reservations please contact us through the 'More Info' button above, or write to: taos@taos-greece.com
Wild Root Vocal Journey is a vocal-breath-musical experience, led by Amit Carmeli.
Our voice is a clear and immediate reflection of who we are in this moment. Experiencing music by simply using our breath and voice, allows us to let go, surrender to our wild root and realize our un-interfered natural self.
The weekend workshop daily schedule includes morning & evening sessions, lunch and free Island time. On July 23, 19:00, the workshop starts with an intro session, open to whoever wants to join. Check here for detailed workshop schedule.
The Vocal Journey workshop is happening also in September.
For more info & registration, please contact us:
Or click the More info button on the right side of the page.
More about the workshop:
The Wild Root stands for life's energy itself, the source of all creation in each human being. It is wild, yet amazingly harmonious, thanks to its wildness and not in spite of it. Every single movement we create in space, every sound-wave we initiate, is born out of our root's attraction to harmony. Non-interference with this mysterious source within, serving as a neutral conductor to it, is the secret and key of being free.
Our voice is a clear and immediate reflection of who we really are in this very moment. Listening and sensing our voice while singing allows us to recognize our state of being on several different levels – our body rigidity or flexibility, our attachment to concepts or freedom from those – all reflecting our intimacy with harmony or the lack of it. Experiencing music through your body, breath and voice while surrendering to your wild root, allows for a perfect merger of the musical instrument – our body – with the unique music that we are. Letting the music breath through you is a powerful act of healing. Singing melody is enabling this healing breathing-pattern to happen. While vocalizing a melody, body and soul are being rearranged, weather we realize it or not.
In the process of Wild Root Vocal Journey we start with warming up and calming down, preparing our vehicle for the journey. The heart of the workshop lies within four spheres of attentions: hearing attention, liveliness attention – focusing on breath and voice, body attention and attention to the unification of voice, tonality and pulsation of the natural breath. Strengthening the experience of your true nature, enhancing the awareness to your unique voice and music, deepening the intimacy with yourself and getting in touch with your creative nature, are the intentions and offerings of Wild Root Vocal Journey.